Inching life to the level of graduation is always a dream for youngsters. College life means fun, education, independence, and friends. But one thing that backs the confidence of college students in India is the two-wheeler.  
Two-wheelers have always been a craze amongst the youngsters. Students feel liberated as soon as they get a vehicle. Two-wheelers have become a bare minimum necessity for many. 
Well, college students might not want luxury two-wheelers. They would prefer stylish yet affordable vehicles that offer excellent mileage too Martian-Bike provides you everything that you need for your bike.
Here are the top 10 two-wheelers for college students in India
:
The favorite running model of the two-wheeler that looks classic and elegant is Honda Dio available in bold colors. It falls amongst the top choice of youngsters. 
Dio is a fuel-efficient and refined two-wheeler with an engine of 109.19 cubic capacity. This vehicle weighs only 105kg making it maneuverable for students. The under-seat storage is spacious to keep your books, helmets, and extras. 
The price range of Honda Dio starts from Rs.53,218 (standard) to Rs.55,218 (DLX). The fuel tank capacity of Honda Dio is 5.3 liter that offers a high mileage of 49 to 50 km/liter.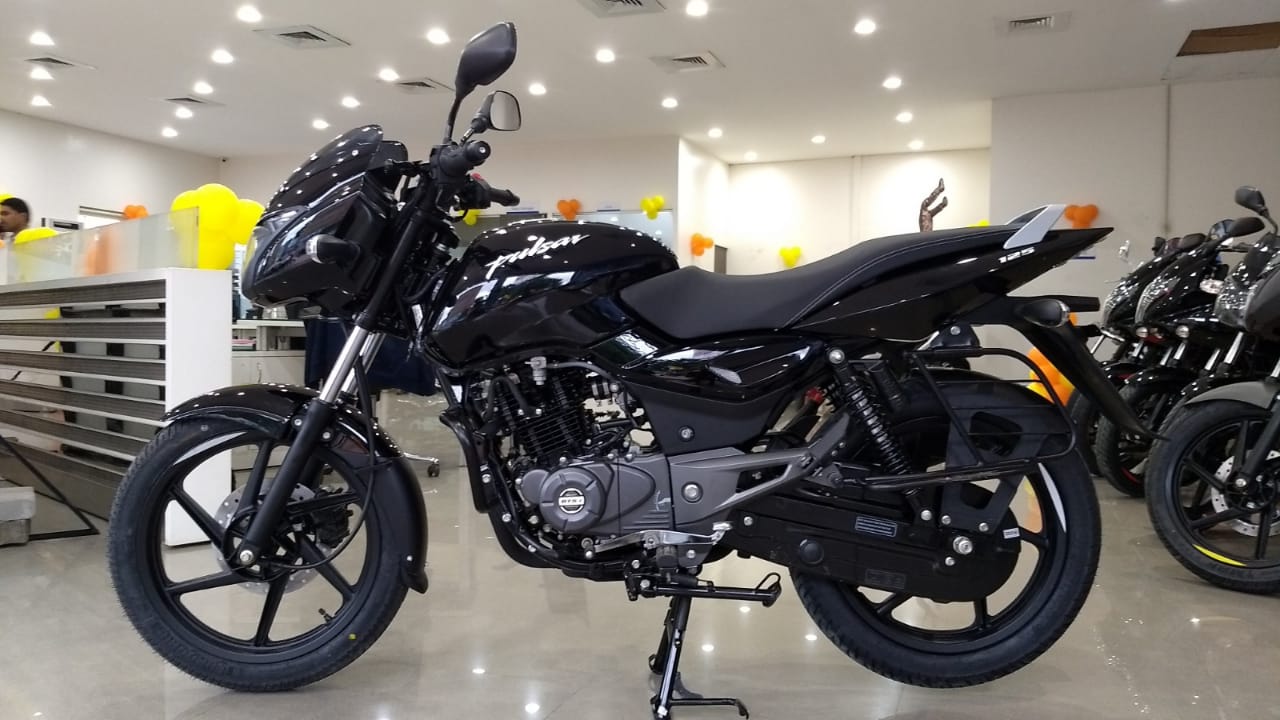 Age-old motor two-wheeler manufacturer Bajaj introduced Pulsar in the year 2012. The most suitable model for college students is Bajaj Pulsar 125. It costs Rs.72,122. 
Bajaj Pulsar is known for cutting-edge technology and a 4-stroke engine that is compliant with twin spark BS-VI technology. 
The bike has a 124.4 cubic capacity engine and a fuel capacity of 11.5 liters. Known for patented DTS-i technology, Bajaj Pulsar offers maximum seating comfort and smooth suspension. 
The ventilated quick braking system ensures safety. Also, the tubeless tires improve the strength and provide stability to the bike.
You may also like: Hot weather motorcycle riding gear
Another reliable two-wheeler for college students is KTM 125 Duke. Though the company recently increased the price of this bike, that is worth paying. KTM 125 Duke is compliant with BS 6 fuel-injected liquid-cooled engines. 
This attractive bike comes with an informative full -LCD instrument cluster. The indicator and the tail lamps are LED-equipped, but the headlamp is halogen. 
The engine displacement of the bike is 124.7 cubic capacity and is mated to a 6-speed gear transmission. The fuel tank capacity of KTM 125 Duke is 10.5 liters. It is worth paying Rs. 1.42 lakhs for this enthusiast's motorcycle.
But if someone is choosing a KTM then it is essential to be very careful on the roads because these machines are too powerful and minor human error can cause hazardous accidents. If you face such an unfortunate situation ever, then you must know what to do after being involved in a motorcycle accident.
Royal Enfield Classic 350.
Royal Enfield Classic 350 is the first love of youngsters. The price range of the bike starts at Rs.1.52 lakhs. Royal Enfield offers a decent mileage of 35 to 37 km/liters. 
Drive the bike to experience the legendary look with the maximum speed limit of 130km/hour. 
The vintage graphic oil tank can store 13.5 liters of fuel, enough for a ride to the nearest waterfall! The maximum speed of the bike is 130 km/hour. 
You can check out our Royal Enfield Classic 350 BS-VI: Model Overview for more details.
TVS NTorq 125 is the bike to give you a sense of exclusive riding. The stealth aircraft-inspired design and signature 'T' rear lamp steals the heart. It has a 3-valve 125 CVTi Revv engine. 
For college students, the digital console with 60 features is an attraction. It has an in-built lap timer, 0 to 60 speedometer, and eco-mode LED indicator. The top speed possible with TVS NTorq 125 is 95 km per hour.
There are four models available, and the price starts from Rs.68,885/- and goes high up to Rs. 77,865/-.
Suzuki Burgman Street 125.
Suzuki Burgman Street 125 is the choice if you look for an exclusive piece of the two-wheeler. This highly stylized uncommon vehicle for Indian roads has a cruiser foot position and digital instrument cluster. The 124 cubic capacity scooter offers a mileage of 48km/liter.
The price of the vehicle falls in the range of Rs.81,025 to Rs.88,465. The total fuel tank capacity of this elegantly stylish scooter is 5.6 liters, and it offers a maximum speed of 90 km/hour.
An ultra-stylish scooter that is perfectly suitable for college students is Vespa Urban Club. It falls in the price range of Rs.91,864 to Rs.96,762. The scooter is fuel-efficient and offers a mileage of 45 km/liter. 
The fuel storage capacity of Vespa Urban Club is 7.4 liters. If you are fond of vibrant colors, then the Vespa Urban Club is the apt choice for you. The aircraft-inspired suspension renders comfort while driving the scooter. 
A great city bike, TVS Apache RTR 160 is the best option for the city as well as long rides. Super handling and premium comfort standards, the engine performance is fantastic. The price range of TVS Apache RTR 160 starts from Rs.85,846 and goes high up to Rs.1.05 lakhs.
Fuel wise the bike is efficient and makes it 40-50 km/liter. The maximum speed capacity of the TVS Apache is 110 to 114 km/hour. It is tuned to 5-speed gear transmission. You can consider the two-wheeler for your daily transport needs.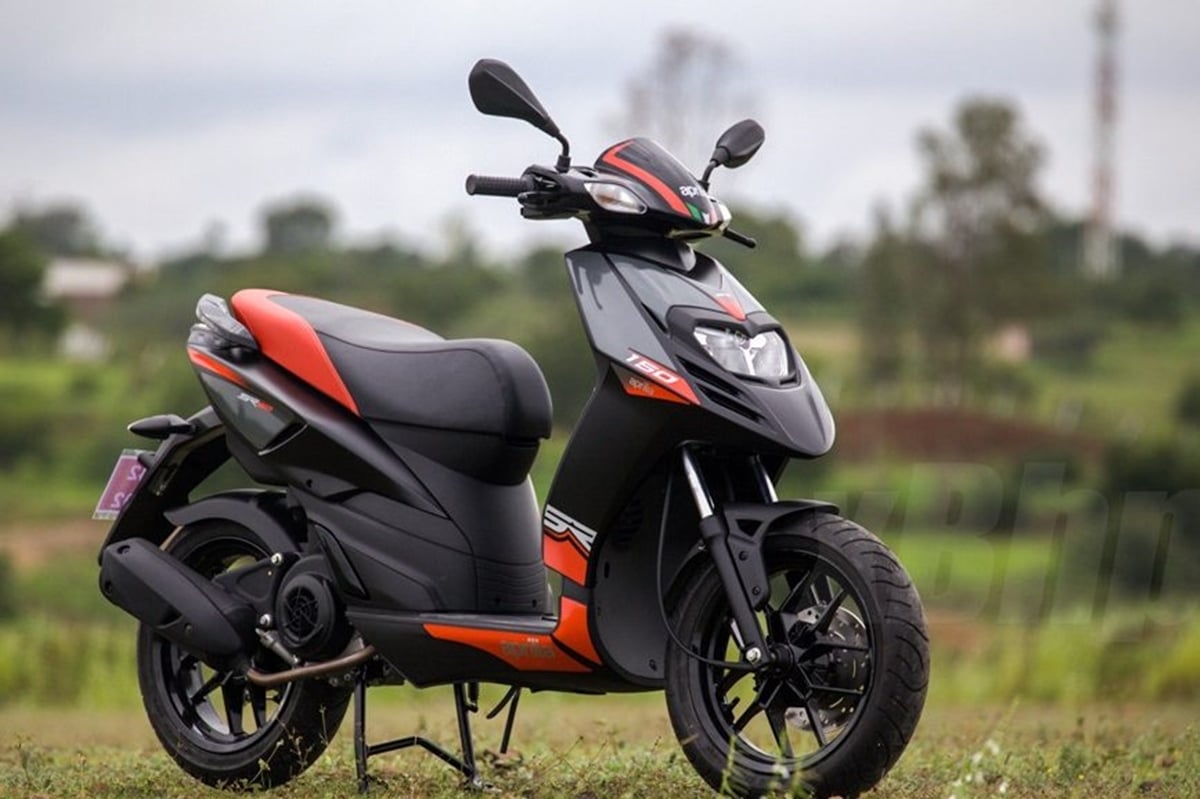 Made its place in the Indian auto market, the Italian brand Aprilia SR 150 made an impression for itself. It is an affordable alternative that falls in the price range of Rs.77,518 to Rs.1.08 lakhs. The fuel tank capacity is 7 liter and the mileage performance is 35 km/liter.
The scooter looks elegant, sharp, and aggressive from each side. The dual pod headlamps are the main attraction but the rear end has the major appeal of a motorcycle. The product completely garners the interests of college students in India.
Yamaha R15 V3 is mated to 6-speed gear transmission making your ride smooth. The price range of Yamaha R15 V3 starts from Rs.1.41 lakhs and goes high up to Rs. 1.43 lakhs. BS-6 compliant engine and dual-channel ABS adds to the features of the bike.
The maximum possible speed of the bike is 136 km/hour and the mileage performance is 40km/hour. The looks of the motorcycle are sharp with twin LED headlights and tail-lights. 
The full-digital dash gives information on the average fuel indicator and gear position indicator.
Buying a two-wheeler when you are in college is a big investment. Hence, it is important to protect the damages in the vehicle. You may choose any bike but make sure you buy a two-wheeler insurance policy for it. Don't know why?
Two-wheeler insurance policy will:
Reimburse you if your vehicle gets damaged due to fire, theft, accident, or natural disasters.

Prevent you from fines and penalties because a Third-Party liability policy is mandatory.

Help you at the time if you incur liability due to third-party vehicle, property, or personal damage.

Save you in case you sustain accidental injuries.
There are three types of two-wheeler insurance policy, out of which Third-Party Liability policy is mandatory and covers the damages to third-party person/ vehicle/ property. The second one is own damage coverage which will cover the damages to your own bike, this is a stand alone policy that you can opt for if you are already having a TP policy. The last one is Comprehensive Two-wheeler Insurance Policy. Buying this type is beneficial because it covers both own and third-party damages, also the cover can be extended with optional add-ons.
Some of the add-ons covers you can consider to buy include Consumable Cover, Zero Depreciation Cover, Breakdown Assistance, Engine and Gearbox protection Cover, and Return-to-Invoice Cover.
Read our blog How you can secure your two-wheeler with insurance for better commute to understand the benefits of two-wheeler insurance.